I was chosen by CafeMom and Clorox to try a few products and share my opinion. I received my box from CafeMom and had been curious to know what was inside. I was pleased to find a multipack of Kleenex (3 boxes), two Dial antibacterial hand soaps in White Tea and vitamin e, two Clorox Clean-up sprays in original and fresh scents, two Clorox wipes in lemon and fresh scents, and one digital thermometer.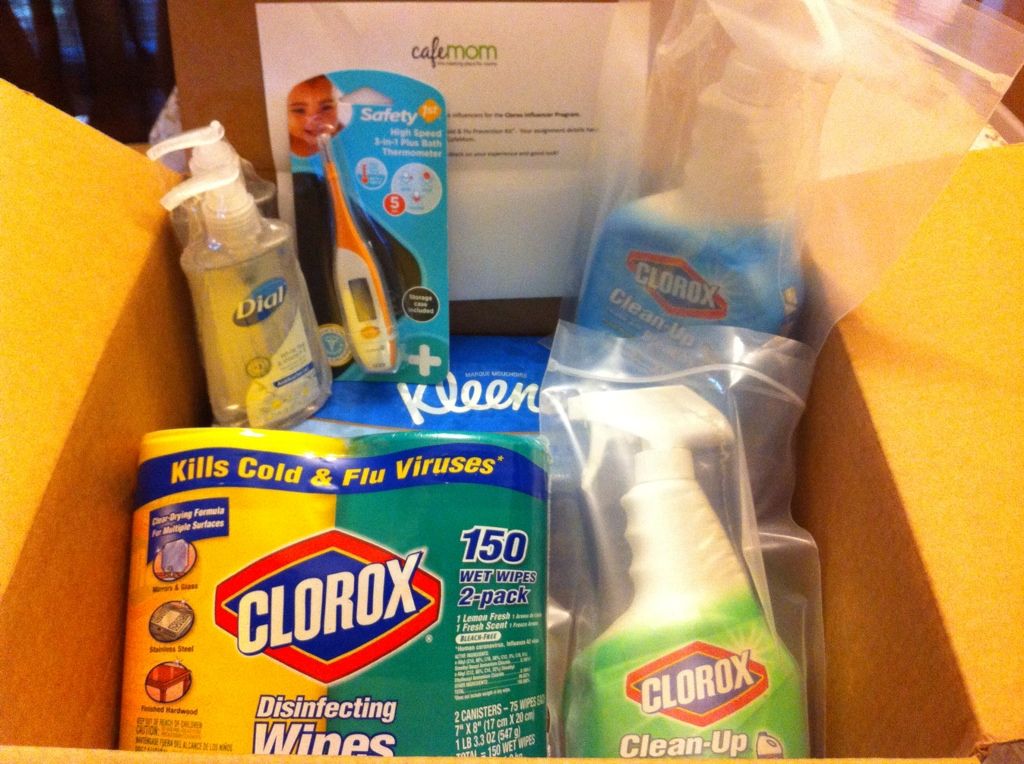 I have tried a variety of cleaning products from organic to DIY to traditional (what mom and grandma used).
Because I like to ensure the bathrooms and kitchen are always clean to prevent spreading germs, I immediately took the Fresh Scent Clorox Clean-up Spray to do thorough cleaning of the bathrooms. I sprayed the toilets and sinks and was pleased with how easily it was to wipe away hard water stains, etc that previously had not come off.
The Clorox clean up spray removed a yellowish circle shaped stain on my kitchen counter from carving pumpkins a few weeks ago. Nothing I tried before worked so I was certainly happy to see that result. I should have taken a before photo to show the difference, but I honestly didn't expect the stain to come off. Here's the after though: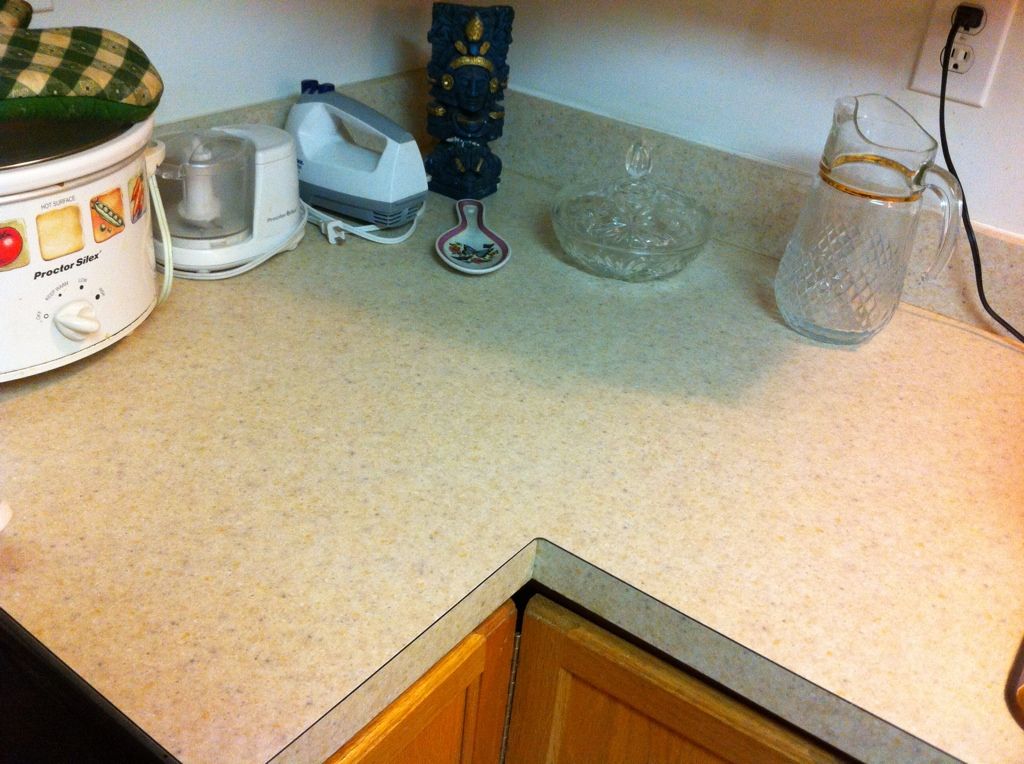 I used the fresh scent Clorox wipes to go through the entire house wiping all the light switches and doorknobs in all the rooms.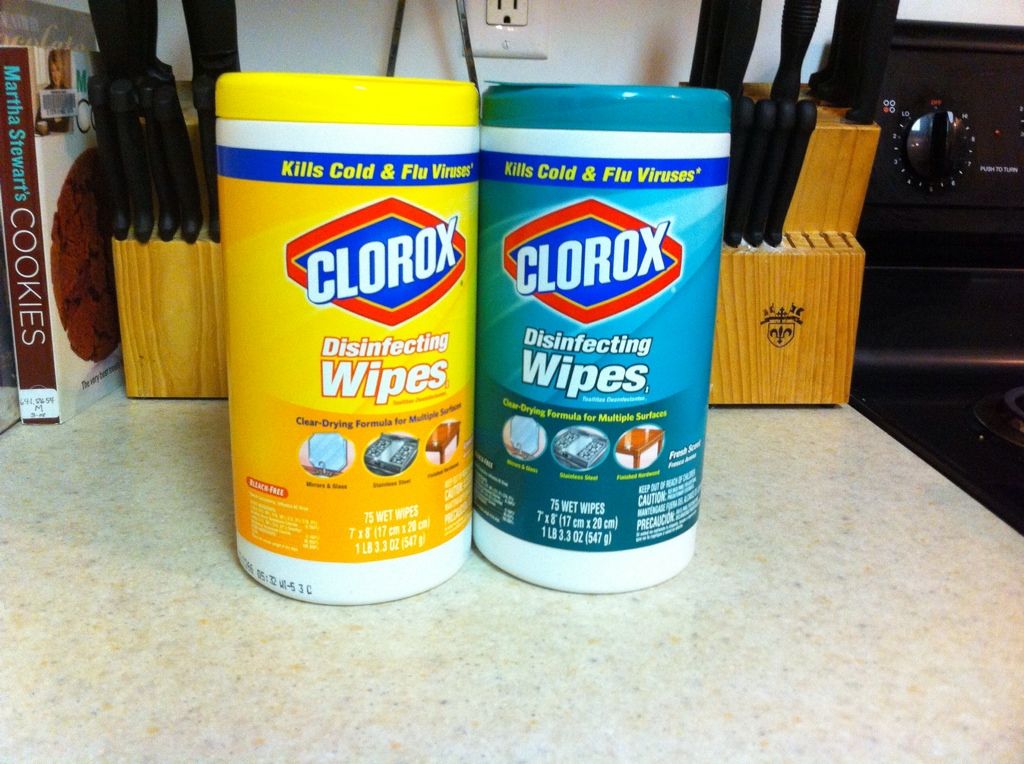 I was actually surprised how much dirt the wipes showed, even though we clean the bathrooms and kitchen regularly. It shows that even when we think something is clean, there's still leftover dirt and obviously germs that are always left behind.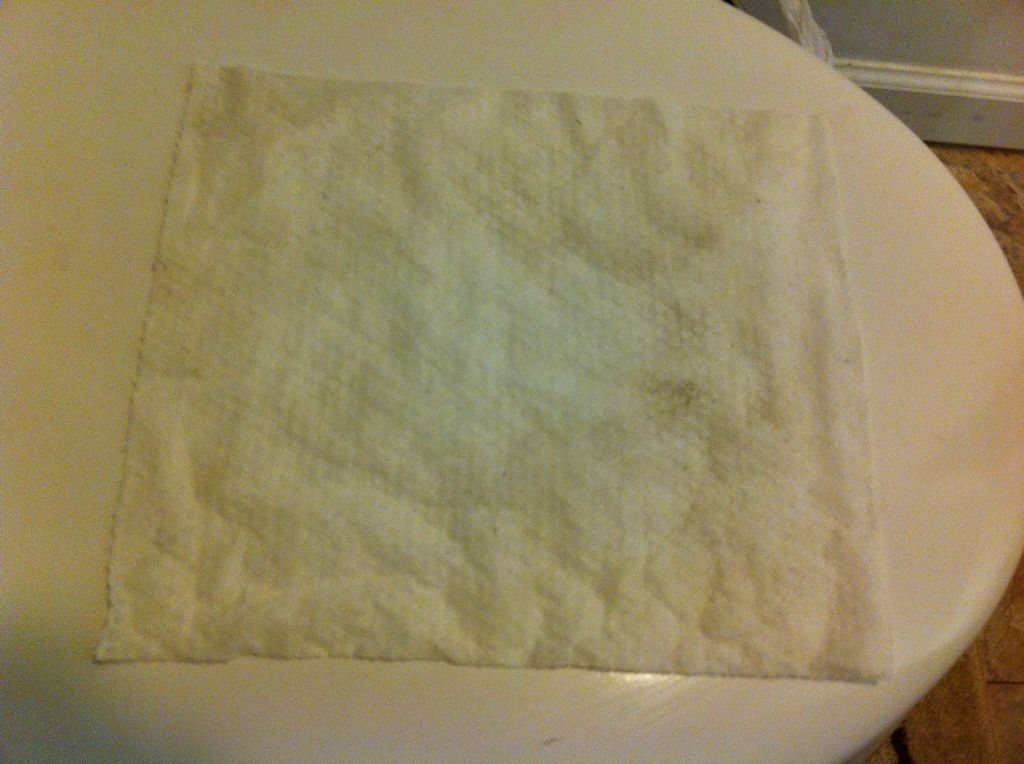 It is important for me to keep my home clean in order to prevent germs from spreading and to keep my family healthy. Not only do I want the bathrooms and kitchen to look clean but I also like them to smell clean. I like how these Clorox products provide both, clean fresh smell and thorough disinfecting.
The hand soaps also had a great scent and hands felt clean and smooth after use. The Kleenex are always good to have on hand and I especially like how they're not rough so you don't get any irritation when using them.
Having three elementary school aged children and my husband and I working around others, I'm hoping to keep sickness at a minimum this winter season and I will be using my Clorox Cold & Flu prevention kit to do just that. 🙂
How do you keep your family healthy during cold and flu season?
*Disclaimer: Products were provided for me to test and review. Opinions stated are honest based on my own experience.